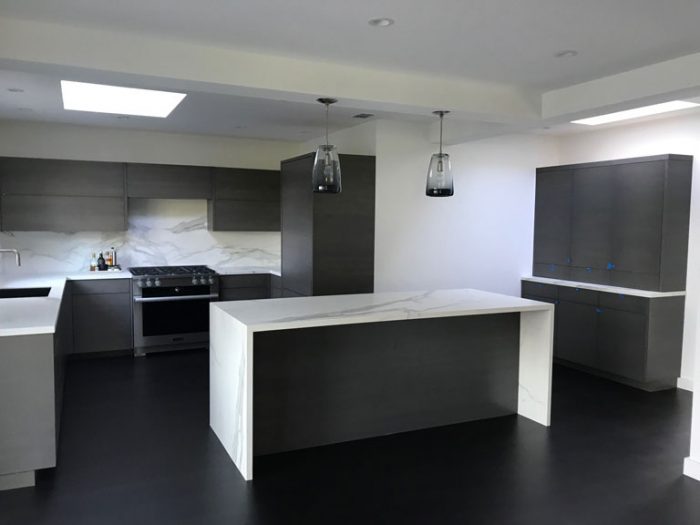 Beautiful custom cabinets are something no home is complete without. Bring home cabinetry that's unique to your home by calling Lafayette Woodworking. We deliver kitchen and bathroom cabinets that are far beyond anything you'll find at a hardware store or from a mass-produced source. We introduce Concord, CA homeowners to custom cabinetry that's a cut above everything else.
We believe in using the finest materials and paying close attention to detail when styling your cabinets. Whether they're for a new kitchen remodel or an upgrade to your bathroom, rest assured you'll get one-of-a-kind custom cabinets of the highest caliber.
Personalized Cabinetry
We specialize in custom cabinetry to enhance any room of your home. Add detailed woodworking for a rich finish. Keep it streamlined for a modern look. Whatever you want for your custom cabinets, we'll work with you to achieve a result you love.
Kitchen Cabinets
We understand that your kitchen is the heart of your home. We work hard to design kitchen cabinets that will make this space one your family can enjoy for generations to come. No matter how many cabinets you need or what the spatial layout of your kitchen is, we'll furnish the space with kitchen cabinets that are definitive, useful and beautiful.
Bathroom Cabinets:
Bathroom cabinets need to make the most of appeal and utility. Nothing but a custom solution will do for your bathroom! Our craftsmen will combine the best materials with the most innovative designs to ensure your cabinetry functions as well as it looks. We can even create an entire bathroom vanity, for a clear vocal point to your bathroom.
Get in Touch
For more information about our approach to custom cabinetry or to see examples of custom cabinets we've installed in homes throughout Concord, Clyde, Contra Costa County, and Pleasant Hill, CA, call Lafayette Woodworking today at 925-932-5954. From your kitchen, to your bathrooms, to any other room that demands customized cabinetry, we'll provide beautiful, unique solutions.